Dota 2 Betting Odds - Dota 2 Esports Bets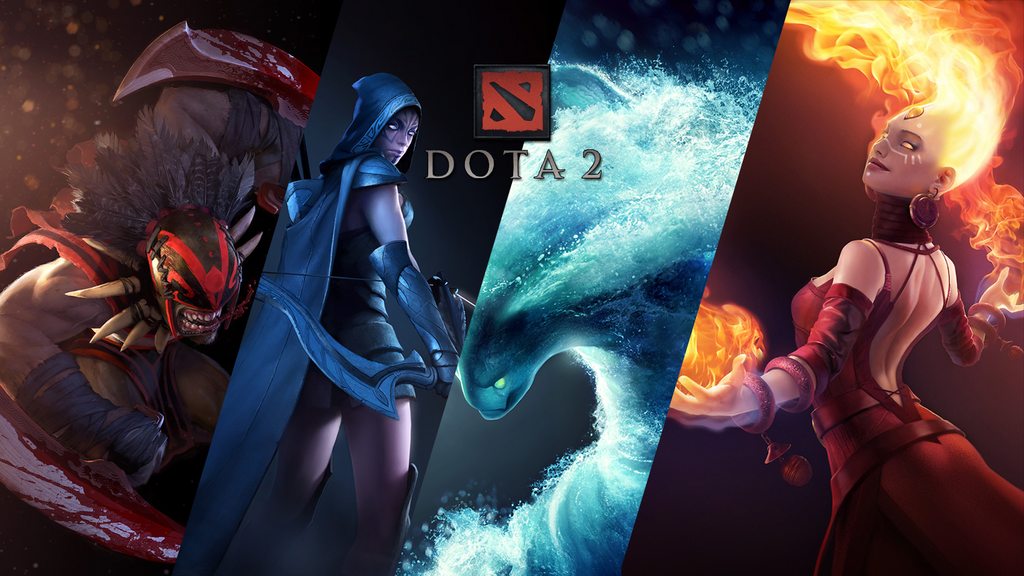 Since the launch of DOTA in 2011, it has become one of the most popular ESports game titles and is one of the most popular when it comes to online betting interest. Tournaments are played across the world and the main online betting site offers odds on this hugely exciting game.
What is DOTA 2?
Dota 2 (Defence of the Ancients) is a Multiplayer Online Battle Arena (MOBA), Real Time Strategy (RTS) game where two teams compete against one another to destroy each other's main base structure called the Ancient and defend their own. Both of the bases are defended by special tower defenses that are split into three lanes on the gaming map.
The teams consist of five players, each controlling a particular hero unit possessing special abilities and requiring different playing styles. The player characters earn experience points during the game which increases their strength and can also acquire a number of items to boost their capabilities.
What Type Of Bets can be placed on DOTA 2?
Bookmakers offer a wide range of markets on a DOTA 2 match, including the overall winner and also on the individual maps that are played within these matches.
DOTA 2 Match Betting
Match Result – the most common bet that can be placed on a DOTA 2 game is by simply predicting the match result between two teams. Generally there will be an opinion to place a bet on either team or a draw.
Match Handicap Betting – otherwise known as Asian Handicaps. Handicap betting odds are often provided when one of the two teams is a strong match favourite and bookmakers give the underdog an advantage in the betting.
As an example (where a match is played over two map instances) – if Team A are the favourites their handicap could be noted as being -1.5 maps. This means Team A must win the match 2 maps to nil for a bet to be successful..On the flip side if team B wins a single map then any bets on them are paid as winners (as they have a 1.5 map start).
Correct Score Map Betting – Most of the main betting sites will provide betting odds on each map played (some matches will be based on two or more maps / rounds being played). Bets can be placed on the correct score from the maps played.
DOTA 2 Individual Map Bets
DOTA 2 matches will comprise of a number of maps (rounds) being played by the two teams. On each map instance a number of betting options are provided by the main online bookmakers.
Map First Kill – Quite simply, which of the two teams will score the first blood on each map instance and kill an opposition hero.
First To Ten Kills – As easy to understand as the first kill market, is the opportunity to back which team kills the first five, ten or twenty heroes from the opposition team. The exact amount of kills betting varies from one bookmaker to another.
Slay the first Roshan Betting – Each DOTA 2 game map will contain a number of neutral creeps and Roshan the Immortal is the most powerful. Killing Roshan gives the player and team responsible a huge boost. As this can swing the balance of a map result, it is often offered as a betting opportunity at a number of online bookmakers. (will require a separate page going into this bet type in more detail)
Destroy The First Tower Bets – Each of the map lanes is guarded by three towers, buildings that will attack and attempt to kill any enemy within its range. This betting market on each map is simply which team will be the first to destroy one of these structures.
Destroy the First Barracks Bets – There are two barracks contained on each of the map lanes, which spawn non-neutral creeps. This betting market allows you to select which team will destroy one of these structures first on each map play.
Live DOTA 2 Betting – Not all bets have to be placed before a match commences with a number of betting sites now offering in-play ESports betting odds. This allows you to see how the teams are performing in real time and place your DOTA2 bets while the action is underway.(will require a separate page going into this bet type in more detail)
Which are the main DOTA 2 Tournaments?
The game's publisher, Valve, are one of the major hosting contributors for a number of seasonal regional ESports tournaments which enable qualification to The International. The 2021 tournament was won by Team Spirit in October, who in doing so claimed over $18 million dollars in prize money for their efforts.
Who are the major DOTA 2 teams?
The most recent winners of the International was Team Spirit who were the 4.15 outsiders to claim the huge first prize. The Russian based team beat PSG.LCD to claim the Aegis of Champions.
DOTA 2 FAQs
How can I play Dota 2?
DOTA 2 is free to download on the Steam Platform and is one of their most played titles.
Where can I watch Dota 2 matches?
A number of online bookmakers provide free live streams on their sites in addition to Twitch providing extensive coverage.
Is Dota 2 hard to play?
Toggle content goes here, click edit button to change this text.
How many people play Dota 2?
Toggle content goes here, click edit button to change this text.
What games are similar to Dota 2?
Toggle content goes here, click edit button to change this text.
Current and Upcoming Dota 2 Tournaments
| Tournament Name | Start Date | Finish Date |
| --- | --- | --- |
Previous Dota 2 Tournaments
| Tournament Name | Winner | Runner Up | End Date |
| --- | --- | --- | --- |