Esports Betting Guide with Betting.gg
Esports is short for "Electronic Sports." In simple terms, esports betting is on a competition or tournament which is based on a particular digital game. A great example of eSports is "The League of Legends or LoL." LoL is a popular game that has its own grand tournaments like European Masters, League Championship Series, LCK, and more. 
The concept of eSports is still somewhat new, but its increasing popularity makes it hard to ignore. At first, only a handful of professional eSports teams were around, but at the time of writing, there are thousands of professional esports teams. Betting on these teams and tournaments can be found at many esports betting sites that we list and review.
The eSports tournaments are held in huge stadiums filled to the brim with excited fans. The prize pool of eSports tournaments has also increased in recent years. Some eSports tournaments offer a prize pool of millions of US dollars. For example, the PUBG Continental Series 2022 has a grand prize pool of $20,00,000. The prize money is increasing every year exponentially, and so is the popularity. Due to major growth in eSports popularity, bookmakers have also started offering great eSports betting odds.
Current ESports Tournaments
| Game Name | Tournament Name | Start Date | End Date |
| --- | --- | --- | --- |
ESports Betting News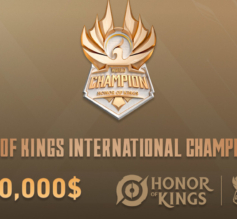 Estar Pro vs Gank Gaming is the final match of the Honor of Kings International Championship 2022, which will decide the Arena of Valor World Champion 2022. Both teams will face each other on December 30, 2022. Fans and esports betting…
Main Event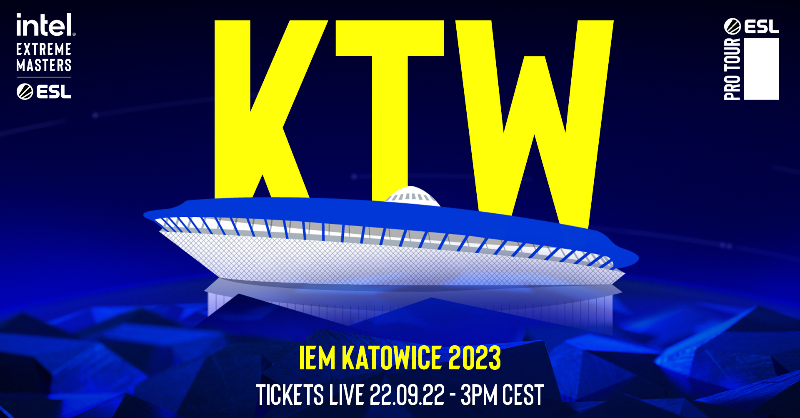 10th – 12th February 2022
Spodek Arena
Latest Esports Trends and Insights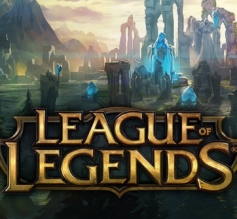 League of Legends (LoL) is gaining popularity with every passing day. There are thousands of professional LoL teams, but only a few have the calibre to rank high on the global leaderboard. In today's article, we will highlight the top 20…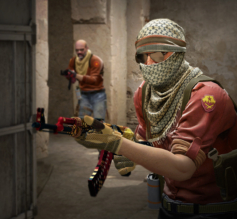 CSGO is a very popular eSports with a fan following of tens of millions all over the world. Some of the popular CSGO teams from Europe are Faze Clan, G2 Esports, Ninjas in Pyjamas, and more. If you are a CSGO…
ESports Games List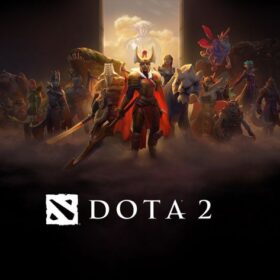 Dota 2 (Defence of the Ancients) is a Multiplayer Online Battle Arena (MOBA), Real Time Strategy (RTS) game where two teams compete against one another to destroy each other's main base structure called the Ancient and defend their own. Both of the bases are defended by special tower defences that are split into three lanes on the gaming map.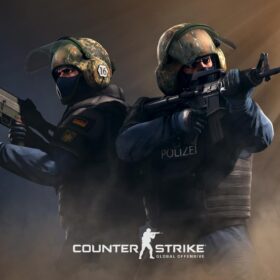 Counter Strike: Global Offensive also known as CS:GO for short. CS:GO was first released in 2012 and is the fourth game in the Counter Strike series games which were released in 1999. CS:GO is a first person shooter game made by 'Valve' which was first released on Xbox 360, Playstation 3, MacOS, Windows PC and then later Linux.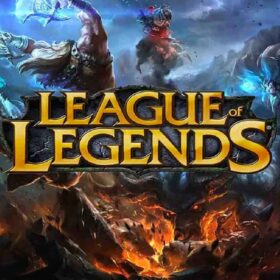 League of Legends (simply known as League or by the acronym LOL) is a free PC/Mac multiplayer online game developed by Riot Games. It is a team orientated strategy game and is known as a Multiplayer Online Battle Arena game (MOBA) whereby there are two teams which have to play against each other in the 'Summoner's Rift' map in order to win the game.
ESports Betting Sites - Esports Games and Tournaments
eSports Games Betting
The eSports betting markets behave just like sports betting markets. With the increasing popularity of eSports among bettors, sportsbooks are offering amazing eSports betting odds and eSports-centric bonuses. If you are a bettor, then you will love betting on one of the following popular eSports:
Betting on eSports may appear to be different from typical sports betting, but as you start betting on eSports, you will soon realize that betting on eSports is just like betting on football, cricket, horse racing, or any other sport.
So the burning question is, how can you place an esports bet and win? It's the same as placing and winning a regular sports bet.  Choose the eSport of your liking, research the tournament, player, and teams, then find the best eSports sportsbook that offers the best eSports betting odds and place your bet.
eSports Tournaments Betting
eSports tournaments attract not only fans but also bookmakers. For bookmakers, the tournaments are a great opportunity to bag huge profits, which is why they offer their best betting odds in major eSports tournaments.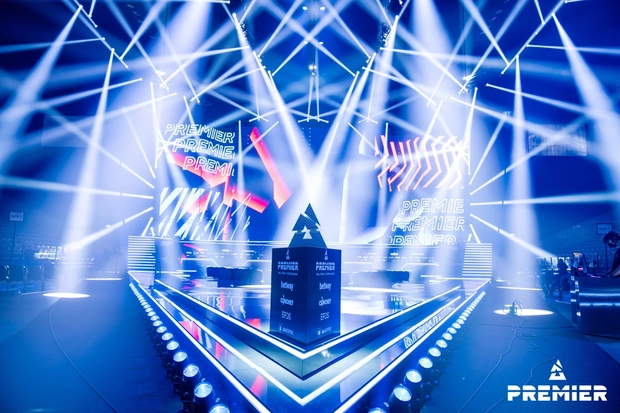 These bookmakers offer many bet types for eSports tournament betting, like outright winner betting odds, match winner betting odds, most kills betting odds, first blood betting odds, and more. If you like to bet on eSports tournaments, then you are in luck, as all the major eSports have more than five top-tier tournaments and 10 to 15 minor tournaments. So you will have plenty of opportunities to enjoy a good eSports betting experience. Below we have mentioned some of the major/biggest eSports tournaments in the world:
League of Legends Championship Series (LCS).

Valorant Champions Tour.

Rocket League Champions Series.

Fortnite World Champion Cup.

Fortnite Elite Cup.

PUBG Continental Series.

PUBG Nations Cup.
eSports Match Betting
eSports match betting involves bets on individual matches where you calculate the team's winning chances by evaluating the player's performance and the team's previous match winning rate. Simply, you predict which team will win the match and bet your money on them. eSports match bets also has its variation where you not only bet on the match winner but also bet on the player to score the first kill, most kills, first slayer, and more. Overall, eSports match betting is one of the most common bet types you can find on a bookmaker offering eSports odds. 
Live eSports Betting
eSports is a live event, so bookmakers also offer live eSports betting features. You can stream an eSports tournament and react as the game progresses. With this feature, you can first-hand experience a player's performance and the team's teamwork and bet on them accordingly. This is the most popular and extensively used betting method on eSports events. This betting option is popular due to its high level of excitement and capacity to provide punters with the highest betting thrills.
Esports Betting Sites – Is eSports betting legal?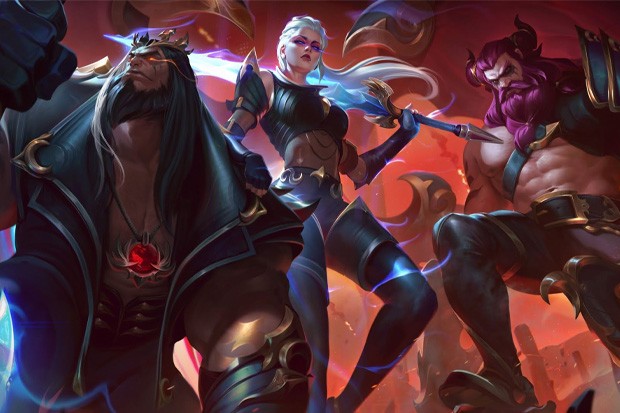 Yes, eSports betting is legal in most countries. eSports betting is a whole new betting world that requires new laws and regulations to put leashes on sportsbooks to stop them from exploiting bettors. To remedy this situation, all major licensing bodies, like Gibraltar, UKGC, Isle of Man, etc., have clubbed eSports and sports betting together under sports betting regulation as a whole. 
Simply said, there are no regulations in place that make esports betting illegal or ban people from participating. However, as a person, you must be informed of your country's legal gaming landscape. If we consider eSports betting as sports betting, then you should know that in some countries, betting on sports is not a crime if the bookmaker is located offshore. Whereas some countries have completely banned sports betting. 
So it all depends on your location. We ensure to provide eSports betting odds from bookmakers that are legally licensed by reputed institutions like UKGC, Gibraltar, or others.
eSports Betting Predictions
When betting for real money, it is important that you must have a clear plan on which team you will bet your hard-earned money on. That is why eSports predictions are very important. At betting.gg, we provide free eSports tips which are provided by our team of experts. These betting predictions are made after considering stats, player performance, teamwork, the hardware used, and experts' opinions.
eSports Betting Odds
The best way to get the highest return on your eSports bets is to find a sportsbook that offers the best betting odds. Finding trustworthy sportsbooks and browsing their websites to find the odds is very tiring work. That is why at betting.gg, we offer you the best odds from some of the top bookmakers in the world. The odds updated on our website are always fresh as we update them here in real-time.