Apex Legends is a free-to-play computer game where you select your legend (in-game character) and enter the first-person shooter battlefield. Electronic Arts is behind the release of the game back in 2019. By 2022, the game had gained widespread popularity, with an average online audience of 250,000 players. If you are interested in betting on Apex Legends matches, we suggest you go through the content to gain knowledge about the game, which will help you place smarter bets!
Apex Legends Bet Types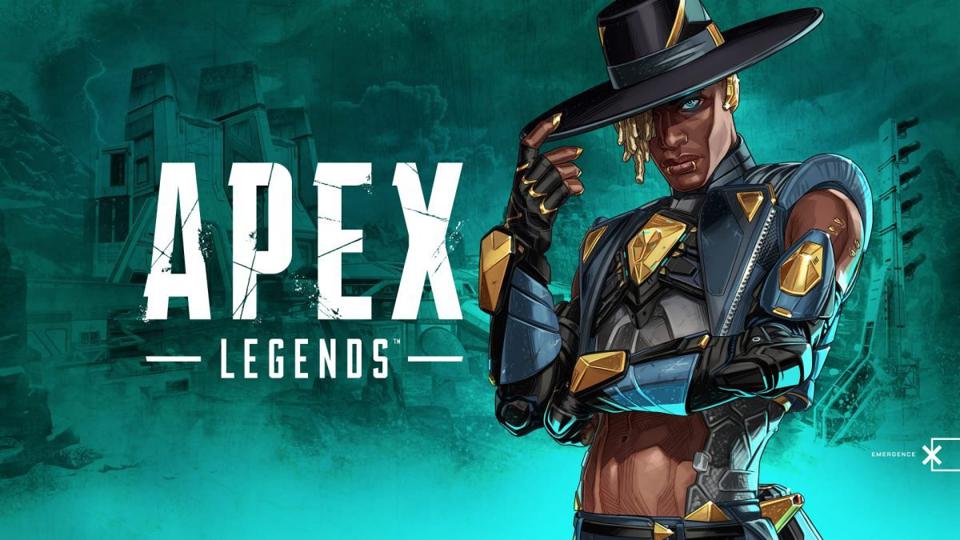 Outright Winner Odds – The outright winner odds are the most common type of bet you will find for Apex Legends in any bookmaker offering eSports betting. The outright winner odds are offered for the team winning the tournament. You can choose a team and bet on it to win the whole tournament. This type of betting is closed once the tournament starts and is known as a pre-match bet.
Match Winner Odds or Money Line Odds – If you are a fan of Apex Legends and know how a match would play out just by looking at the name list of participating players, then the match winner or the money line odds is for you. In this bet type, you get to bet on a match winner. Decide a team and predict if the team will win or lose to complete your bet. This type of betting is most common for newbie punters as this requires very less expertise in the game.
Most Kills Odds – As the name suggests, you bet on a team or an individual to score the most kills in a match or throughout the tournament.
Live Apex Legends Betting Odds
This type of betting is only allowed when a match is underway. You can watch the game and decide where to bet your money based on how the live esports odds are changing. You can bet on the match winner odds, and most kill odds,
Apex Legends Popular Tournaments
Like all the other eSports, Apex Legends also has its popular competitive tournaments where the best players and teams worldwide gather to showcase their talents. Although numerous small and mid-sized Apex Legends tournaments are happening worldwide, there are only two major tournaments worth mentioning.
That is because only these two tournaments are registered on sportsbooks, where you can bet on your favorite teams. Excited to know which two tournaments we are talking about. Keep on reading below to know all about the popular tournaments of Apex Legends and bet smarter.
| Game Name | Tournament Name |
| --- | --- |
| Apex Legends | Apex Legends Global Series |
| Apex Legends | Apex Legends Global Series pro league - EMEA |
| Apex Legends | Apex Legends Global Series pro league - NA |
| Apex Legends | Apex Legends Global Series Pro League- APAC South |
| Apex Legends | Apex Legends Global Series Pro League-SA |
| Apex Legends | Apex Legends Global Series- APAC North |
| Apex Legends | Code Red: Army National Guard |
| Apex Legends | FFL Global Challenge |
| Apex Legends | LA3EB Esports Tournament |
| Apex Legends | Oversight |
| Apex Legends | ReWired Festival 2022 |
| Apex Legends | TwitchCon |
ALGS: Apex Legends Global Series Championship
The Apex Legends Global Series (ALGS) is an annual competition hosted by EA Sports. The ALGS began in 2021, with 170 of the top Apex Legends groups from across the world competing for the prestigious championship title and their part of an ALGS record $2.5 million prize pool.
During the North America Finals, the ALGS Championship drew an average minute audience (AMA) of over 180K across player streams, watch parties, and official broadcasts, setting a new ALGS viewership record.
The Apex Legends Global Series (ALGS) competitions are divided into five tiers: Challenger Circuit, Qualifiers, Pro League, Playoff (LAN), and Championship (LAN). The Apex Legends Global Series (ALGS) is also a popular tournament for punters who like to bet on eSports.
Twitch Rivals APEX Legends Challenge
Twitch Rivals pits your favorite streamers against each other in some of Twitch's most popular games. Twitch Rivals APEX Legends Challenge is one of many tournaments hosted by Twitch throughout the year. Each Twitch Rivals APEX Legends Challenge competition has 16 three-player squads. Each squad will fight to collect the most points, with each match victory worth 5 points and each kill worth 1 point. To reach the highest score, the player advances to the next stage.
Apex Legends Game Details
Apex Legends is a free-to-play battle royale-hero shooter game published by Electronic Arts and developed by Respawn Entertainment. Apex Legends takes place in an immersive environment where the story evolves, maps vary with each season, and developers introduce new Legends.
Before the match, participants establish two- or three-player squads and choose from a pool of pre-designed characters with unique skills known as "Legends." The game includes two modes of play. The first mode is "Battle Royale," in which up to 20 three-person squads or 30 two-person duos compete to become the best team.
The second mode is "Arenas," in which players form three-person squads and compete against another squad in a three-round team deathmatch. Below we have discussed all the Apex Legends esports games modes in detail.
Apex Legends Game Modes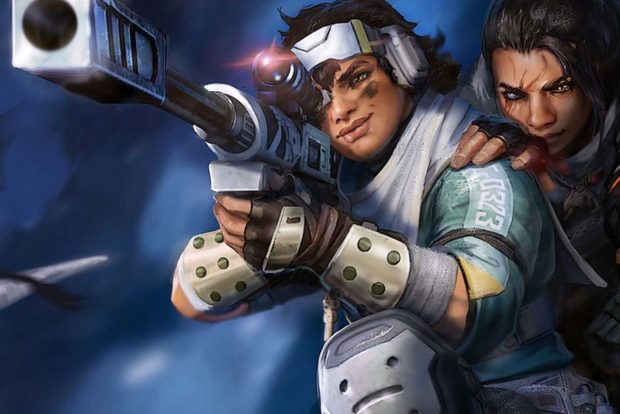 Training – This is the game's tutorial mode, in which you play as Lifeline. The basics of how to play the game are outlined here by Bloodhound and Pathfinder.
Firing Range – The firing range is a small map where you may practice your aim against dummies and other targets while playing as your favorite Legend who has access to all items in the game (except the Survival stuff). Battling alongside one or two additional teammates in a party is possible. This is an advanced training mode in Apex Legends.
Trios – The trio is the original game mode of Apex Legends. In this game mode, a total of 20 squads of 3 players compete in the arena. Your objective in the game is to eliminate all other teams to be the last standing team.
Duos – The Apex Legends duo mode is similar to the trio mode. The only difference is the number of players in a squad. In this mode, only two-player squads can participate.
Ranked Leagues – The Ranked Leagues matches are very similar to Trios, but with the addition of rank-based matchmaking. Thanks to that, the games are set against players of similar caliber. In this mode, you can rank on the leaderboard depending on the rank reached at the end of a Ranked Season. You are rewarded with fantastic gifts such as Badges, Charms, and Dive Trails on successfully winning matches.
Arenas – If you like to play on different maps to enjoy the new view or to use special tactics for different maps, then the "Arenas" are for you. In Arenas matches, Apex Legends lets you play in different matches in a squad of three against another squad. The common pattern of matches in Arenas is a team deathmatch, where your goal is to eliminate the enemy team.
Ranked Arenas – Suppose you like to play Arena matches but find it either too hard or too easy to play. In that case, you can play the Ranked Arenas matches, where the gameplay is similar to Arena matches. Still, the matchmaking process provides you with an enemy team with similar capabilities. You can even enter the Arena leaderboards by playing Ranked Arenas matches.
Current and Upcoming Apex Legends Tournaments
| Tournament Name | Start Date | Finish Date |
| --- | --- | --- |
Previous Apex Legends Tournaments
| Tournament Name | Winner | Runner Up | End Date |
| --- | --- | --- | --- |