Sports betting in the United States has always been heavily regulated. The Professional and Amateur Sports Protection Act of 1992 (PASPA) banned sports and esports betting in the majority of states, leading to famous examples like Las Vegas being the gambling capital of the US.
However, despite popular belief, the betting market has been opening up in the last few years, with legal betting becoming much more accessible around the country. Currently, each state is responsible for governing, and thus allowing or banning, betting and many have taken to introducing legislation to permit sports betting. In fact, as of 2022, nearly 80% of states have legalized sports betting, or have introduced legislation that will do so in the future.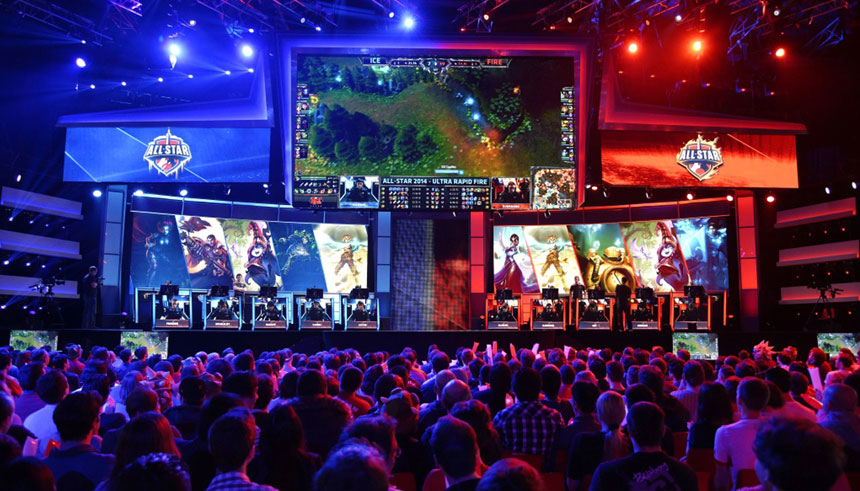 This, of course, also includes esports betting, although there's still a long way to go for esports to match up to traditional betting. One of the biggest barriers that it faces is the fact that esports betting is most popular online and the online betting market is also one that is rapidly developing and experiencing growing pains.
New regulations are constantly being created for online betting, attempting to protect users from issues like scams, data breaches, and underage gambling. This makes it more expensive and difficult for operators to invest in online gambling. While there are a ton of online gaming websites out there, they first have to focus on remaining compliant, then on maintaining their most popular traditional sports markets, leaving esports betting way down the line in terms of priority.
With that being said, there is good news for esports ahead. There has been steady growth, with overall viewership growing by 9.6% in 2020 and 6.7% in 2021 compared to the previous year, according to a Newzoo report. Tournaments are also not only being broadcast on the usual sites like Twitch and YouTube, but sometimes making their way to traditional TV networks. As esports grows more and more popular, so will esports betting and the support it receives.
In which states is Esports betting legal?
In some states, esports falls under the category of sports betting, while in others, esports isn't a sport, so esports betting is illegal, despite sports betting being legalized. This is where things get a bit tricky, so you may have to check individual state regulations carefully to see if esports betting is legal there or not. 
However, there are some states that have clearly made esports betting legal, or at least legally accessible, these are: Arkansas, Delaware, Illinois, Iowa, Mississippi, Montana, Nevada, New Jersey, New Mexico, New York, Pennsylvania, Rhode Island, Oregon, Washington DC.
Note: There's a lot of conflicting information out there so the list could use a double check.
These states all legalized esports betting at different times, with Nevada being the first in 2017, while others like New Jersey legalized it as recently as January 2022.
Considering how profitable gambling is proving to be around the country, many other states are also jumping in to legalize both sports and esports betting. In fact, Maine, Kansas, Massachusetts, and Ohio have all already passed legislation and signed state-wide laws to legalize sports betting and their markets are set to launch in the second half of 2022, or at the start of 2023.
Of course, gambling in all of these states is still subject to rules and regulations, which are set out by each state. When it comes to esports betting, these regulations are largely the same as for sports betting, for example, players have to be at least 18 years old, or 21 depending on the state, to place a bet.
US Sportsbooks for Esports Betting
For users in states where online esports betting has been legalized, it is completely safe to use regulated Sportsbooks to place bets and it can even be done from the comfort of your own home.
Main Esports Games In America
Esports is a very broad term that covers a ton of different games, all of which are played all over the world. These games see different levels of popularity worldwide and when it comes to the United States, the favorite is no doubt First Person Shooter (FPS) games.
There are quite a few of these titles, with Counter-Strike: Global Offensive, Call of Duty, Valorant, Overwatch, Apex Legends, and Fortnite being some of the most popular. These even have sub-categories with different fans themselves. Counter-Strike, Call of Duty, and Valorant are known as tactical shooters, Apex Legends and Fortnite as Battle Royale, and Overwatch as a team-based hero shooter.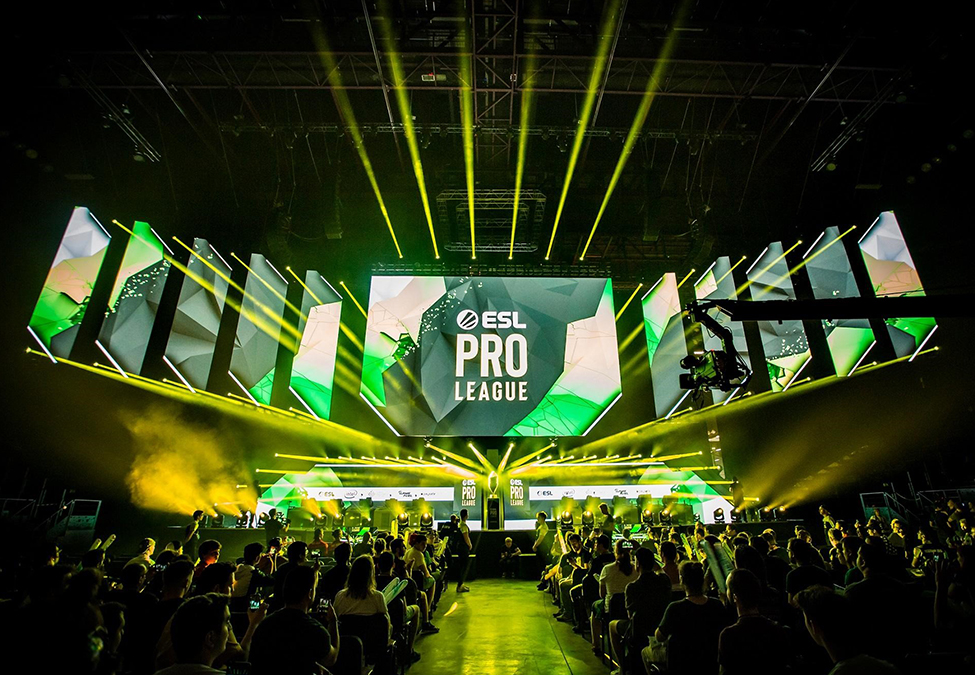 Of those games, the biggest in the US are definitely Call of Duty, Counter-Strike, and Valorant. The United States is known as the home of competitive Call of Duty. It's been the staging ground for major CoD events since the birth of esports and the country features a franchised league, (simply known as the Call of Duty League) where teams represent different major cities.
Meanwhile, Counter-Strike and Valorant are two similar games, locked in a battle for supremacy. Both have played a major role in the esports ecosystem in North America, with Valorant being a much newer but already incredibly popular title.
Outside of FPS games, there are also titles like League of Legends, which also features a franchised league in the US, Dota 2, and Rocket League – all of which are incredibly popular both in the United States and worldwide.
US Esports Tournaments
With esports being so popular all across the globe, tournaments tend to take place in different places every year. However, some of the biggest and best events have taken place in the USA, and there are some that regularly take place in the country.
US Esports Teams and Main Players
There are a ton of different popular esports teams in America that have made their fame in a variety of games. Some of the most popular US esports teams include TSM, Cloud9, FaZe Clan, Optic Gaming, 100 Thieves, and Evil Geniuses.
These teams made their names in many different games, for example, 100 Thieves, FaZe Clan, and Optic Gaming are some of the biggest teams which rose to fame thanks to Call of Duty. They all still compete in the franchised Call of Duty League, with LA Thieves winning the most recent championship at the start of August 2022. Meanwhile, TSM found their biggest success in League of Legends and still compete in North America's League of Legends Championship Series (LCS) alongside Cloud9 and Evil Geniuses.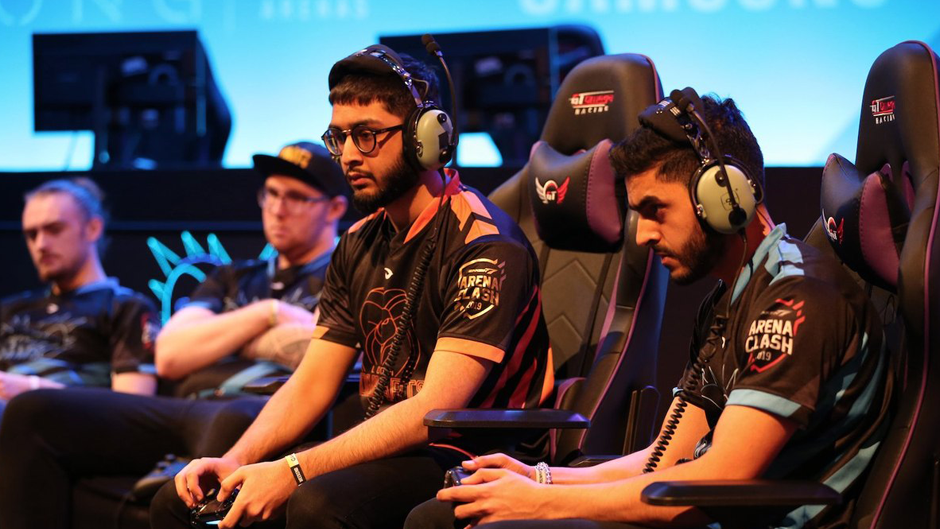 However, despite being famous for certain individual games, the majority of North America's biggest teams have massively expanded into the overall esports space and field teams in most of the popular esports games.
Alongside popular teams, there are also popular players. Like in any sport, certain individuals rise above the rest and become legendary not only within their game, but across the whole industry.
Some of the most popular players include Jake "Stewie2k" Yip, Seth "Scump" Abner, and Jay "sinatraa" Won. They've all won everything that there was to win in the games they play (Counter-Strike, Call of Duty, and Overwatch, respectively), rising to the top of not only the United States, but the whole world.
Esports Main USA Venues
Esports tournaments tend to take place all over the world, but there are still many places that have become staples of Esports competition. The US has no shortage of such venues, with legendary places making consistent returns and even new battlegrounds earning their place in the hearts of esports fans.
Here are the main US esports venues:
Climate Pledge Arena, Seattle – famous for hosting Dota 2 The International 2 – 7
Crypto.com Arena, Los Angeles – held the League of Legends World Championship Season 3
Esports Stadium, Arlington – held CS:GO and Dota 2 Major events
Barclays Center, New York – held one of the biggest North American CSGO events
Many other arenas have also hosted the occasional tournament and there are even two small-scale arenas dedicated solely to esports in the US – E-League's Esports Arena in Arlington, as well as the Intel Esports Arena in California. We'll no doubt also see many other arenas take on esports events and earn a spot as a historic esports venue.