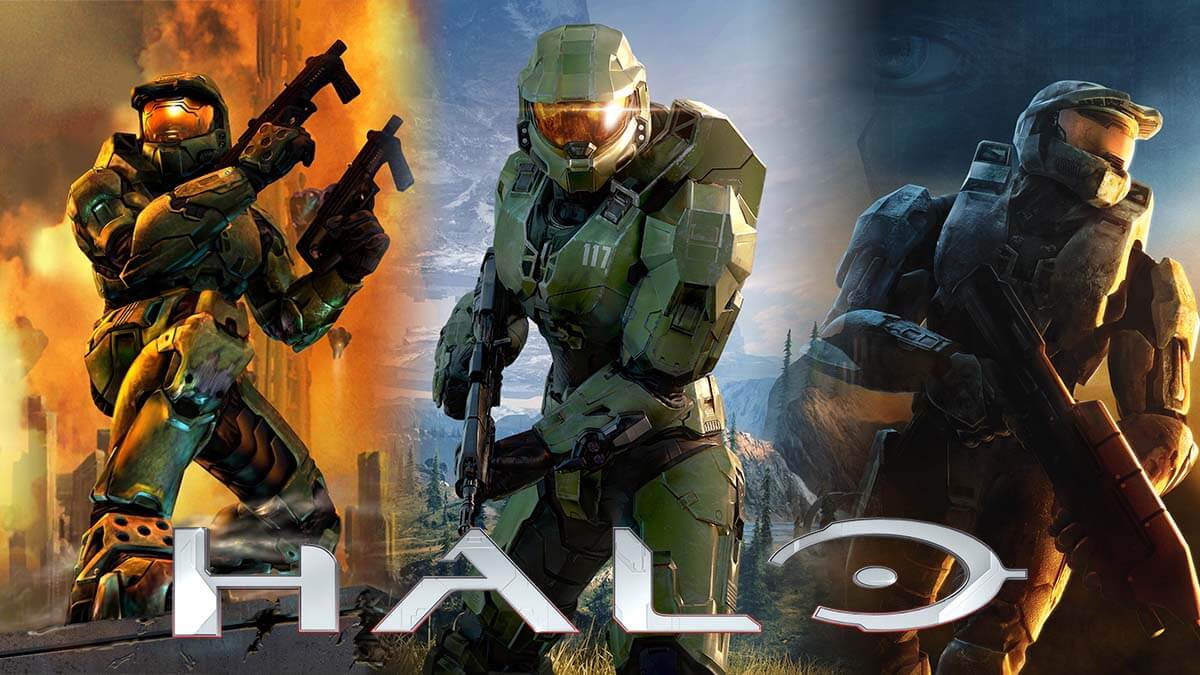 Halo is a popular FPS (first-person shooter) game series with multiple versions under its name, many of which now have Halo betting odds at most online betting sites. The prominent developers of Halo and its versions are 343 Industries, Bungie, Creative Assembly, and Ensemble Studios. Halo is available on multiple gaming platforms, such as Xbox, Windows, Arcade, and iOS. Halo uses state-of-the-art graphics, a sophisticated environment, futuristic weapons, and vehicles to make their game stand out in the gaming industry. 
Coming back to its different versions, the first-ever Halo game was Halo: Combat Evolved, which was released on November 15, 2001, and the latest release is Halo Infinite which hit the market on December 8, 2021. The new Halo Infinite's campaign centers on Master Chief, a human supersoldier, as he battles the Banished on the Forerunner ringworld Zeta Halo, commonly known as Installation 07. The esports game multiplayer component is free to play, in contrast to earlier games in the series. 
Thanks to its incredible gameplay, the number of fans worldwide is in the millions. When there is such a big fan base, it is natural for a game to turn into a popular eSports with a big betting market. Halo eSports has five prominent tournaments, which we have discussed below, and the Halo esports tournaments also attract several bookmakers that offer great betting odds for all the matches. Below are the bet types you can find while betting on a Halo tournament. 
Halo Betting Markets
Outright Winner Odds: The outright winner odds, aka the tournament winner odds, is the most common bet type found on all the bookmakers offering Halo betting odds. In this bet type, you need to predict the tournament's winner from the list of participating teams. These esports betting odds are available only before the match starts.
Match Winner Odds: This is yet another very common bet type you can find on any sportsbook offering Halo tournament betting odds. In the match-winner odds, you can bet on the team that you think will win the game. The match-winner odds are available until the match starts. 
Map Winner Odds: In some tournaments, two teams play multiple matches on a single map. Therefore, bookmakers offer map winner odds for you where you can win big cash prizes if you predict who will win the most number of matches on a map. 
Handicap Betting Odds: Sometimes, a few teams are so strong that people already know who will be the winner. Therefore, bookmakers add or remove some handicaps on the teams to make the betting grounds more equal. For example, one team will start the game with the first map win under their belt against their favorite team. 
Tournament Finalist: This type of betting odds is very popular among new bettors as here you only need to guess from a set of teams who are more likely to get into the finals. The tournament finalist betting odds are available only on the popular sportsbooks that are mentioned on our website. 
Halo Official Tournaments
Halo eSports have different versions like Halo 5, Halo Infinite, and more. All of these different versions have their own tournament. That is how vast and popular the universe of Halo is. Below we have mentioned the major tournaments you can bet on, which are played on the different versions of Halo.
Halo Reach
DreamHack Anaheim
EGL
AGL
Halo 5 & Halo Infinite
Halo Championship Series: Also known as HSC, the Halo Championship Series is the second biggest tournament in Halo eSports.
Halo World Championship: The World Championship is the grandest Halo tournament of each year. The Halo World Championship Betting is conducted in the month of October every year.
| Game Name | Tournament Name |
| --- | --- |
| Halo | Halo Championship Series- Major |
| Halo | Halo Championship Series- Regional Championship |
| Halo | Halo World Championship |
Halo Play Guide
The first Halo was popular for its first-person gameplay, but with the evolution of the game itself has given birth to multiple game modes, including online multiplayer games and rank matches. Below we have decoded all the game modes you can play in Halo Infinite and future versions of Halo.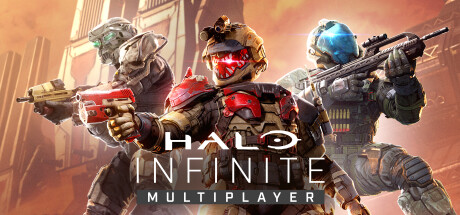 Campaign Mode – The campaign mode in Halo Infinite is a brand-new single-player narrative that follows the Master Chief as he solves the puzzles on Zeta Halo. In the brand-new Halo Infinite, the campaign mode is a pay-to-play feature.
Multiplayer Mode – The online matchmaking feature in the multiplayer mode allows you to play against and with other players in various maps and modes. There are numerous multiplayer playlists available when you choose the multiplayer game mode. The playlists function is configured to shuffle. You may check the Game list and see what kinds of games are available when you select a type of multiplayer playlist. Each game combines a map with a game mode that specifies the guidelines and criteria for winning. You will be placed into one of the games listed when you press Play on the Multiplayer screen. You can also play a Custom Game with your buddies. But remember that the custom games cannot be used to complete Challenges and do not count toward Battle Pass advancement.
Ranked Mode – Your results will be tracked over time if you participate in ranked playlists. These playlists emphasize activities that are more competitive and skill-testing. Each game's outcome affects a player's rank. All the multiplayer modes are available in the ranked match playlist, but your performance in all the matches you play will be accounted for to provide you with a suitable rank. 
Academy Mode –
Tutorial – Basic Halo Infinite skills are taught to the player through story-driven combat practice in the tutorial.
Weapon Drills – The weapon drills mode has a firing range where players can use any of Halo Infinite's primary weapons. Players can practice each weapon in drills that get harder as they progress, and depending on how well they do, they can earn one, two, or three stars.
Training Mode – In the training mode, you can explore multiplayer settings and situations while engaging in combat with robots rather than other players. Players can alter bot behavior and difficulty levels in real-time and change their weapon, grenade, and equipment load-outs.
Halo Online Betting
Halo is a game that most of us used to play as a kid. It brings us great nostalgia to see the game rise to the levels of eSports and many tournaments being run under its name. If you are an esports betting enthusiast looking for a prominent eSports to bet on, then Halo is a great choice. As the game already possesses millions of fans and thousands of bookmakers offering great odds. 
Current and Upcoming Halo Tournaments
| Tournament Name | Start Date | Finish Date |
| --- | --- | --- |
Previous Halo Tournaments
| Tournament Name | Winner | Runner Up | End Date |
| --- | --- | --- | --- |