Current ESports Tournaments
| Game Name | Tournament Name | Start Date | End Date |
| --- | --- | --- | --- |
Upcoming ESports Tournaments
| Game | Tournament Name | Date |
| --- | --- | --- |
Previous ESports Tournaments
| Game Name | Tournament Name | Winner | Runner Up | End Date |
| --- | --- | --- | --- | --- |
Insight Articles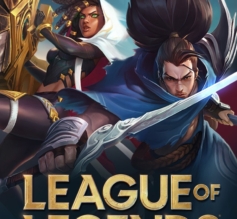 The European Masters Summer 2022 up till now has been very challenging for both popular teams with famous players and not so popular with lesser-known players. The team Vitality.Bee had been performing well in the tournament but was eliminated on September…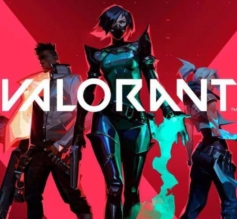 Valorant Champions is a grand tournament for the eSports Valorant, which takes place annually. The Valorant Champions is hosted by Riot Games, and a total of 16 professional teams come together to make this tournament unforgettable. Valorant Champions 2022 is being…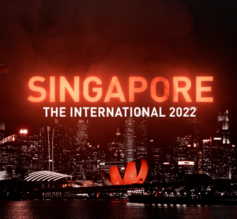 Before we move on to betting tips for "The International" tournament, let's introduce you to the teams that will be participating in the upcoming tournament on October 15, 2022. A total of 12 teams get qualified for "The International" tournament each year…
FAQs
Which are the biggest ESports tournaments?
The biggest ESports tournament in the world is 'The International' which is from the game Dota 2. It has the largest prize pool of any esports competitions and attracts a very large following. In 2020 nearly 500 million people tuned into 'The International' which was hosted by Valve Corporation and took place in Bucharest, Romania. Other large tournaments are the Fortnite 'World Cup' and the League of Legends 'World Championship'.
Which ESports tournaments have the largest prize money?
The Esport tournament with the largest prize pool was 'The International' in 2021 from the game Dota 2. The prize pool for the 2021 tournament was 40 Million US Dollars and the winner was 'Team Spirit' who got a substantial $18,208,300. Second place was PSG.LGD who got a very large prize of $5,202,400. The tournament with the second largest prize pool was for the Fortnite 'World Cup Finals – Solo' where the prize pool was a whopping 15.3 Million US Dollars.
Which ESports game makes the most money?
Which are the best ESports teams?
Many ESports teams compete in multiple games – For each game the players that make up the team are usually different as some will be good at games like 'Call of Duty' whilst others are better at games such as 'Dota 2'. The team with the highest overall team earnings to date is 'Team Liquid' who have won over $39 Million dollars from just under 2200 Tournaments, in second place is 'OG' who have won slightly less money ($35.8 Million Dollars) from a significantly less 129 total tournaments so they have a much better win rate. In third place is 'Evil Geniuses' who have won $25.8 Million Dollars from 913 Tournaments.
How do I place a bet on ESports tournaments?
To place a bet on an ESports Tournament you must first create an account with a bookmaker. Most bookmakers such as BET365 now have large markets for ESports bets from choosing a tournament winner to how many kills a particular player will get. Through your bookmaker simply go onto the ESports section which will show all upcoming ESports tournaments.
Which betting site should you use?
Most bookmakers now allow betting for ESports games and tournaments. The main bookmakers such as BET365 and Betway have a vast array of different ESports markets for you to bet on. Use the tips from our website to help you win money.
Is it legal to place a bet on an ESports tournament?
The ESports betting market is a relatively new market in the gambling world. In most places ESports betting is treated just like normal betting such as horse racing. For example in the United Kingdom the UKGC regulates ESports gambling in the same way it does regular sports betting – So most bookmakers in the UK normally have an ESports betting section.
In the United States ESports betting legality depends on which state you are in. Esports betting is fully legal in states like Nevada and New Jersey but there are some restrictions on ESports betting in states like New York and Michigan. Please ensure you check your local laws before trying to bet on ESports.